Vernon Howard eTalks
There are 14 new eTalks available. All the new digital downloads have a flashing NEW next to them. There are now a total of 105 Vernon Howard titled talks available for digital download at a fantastic price. These talks were specifically chosen by Vernon Howard from his lectures. They are the best of the best, containing beautiful higher truths and covering a wide variety of inner life topics. Order today! (Last updated November 1, 2018)
Here is a new and exciting ongoing series of articles written by New Life Students who have been attending classes for a number of years. They have experienced the benefits of coming to class on a regular basis for themselves. Life throws challenges at us all the time so why not learn to deal with them consciously and effectively. Read and enjoy these helpful and insightful essays which will cover a wide variety of life topics.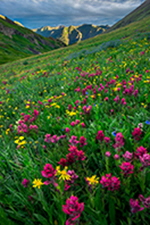 Do It Now! Get It Done! Bang! Bang! Bang! by Katherine Pascal
When society gave me "The Dance of Life," its choreography wasn't what I wanted. I needed real answers and that meant I needed Vernon Howard's teachings.
The Vernon Howard exercise "Do it Now! Get it Done! Bang! Bang! Bang!" has saved me tons of trouble and has given me profound insights. It's miraculous to reclaim your life and to be in correct charge of it. I have the power to do what I'm avoiding instead of crumbling under the pressure. Vernon called the crumbling the Avoid-Dance. The Avoid-Dance keeps me moving mechanically on the railroad tracks of my false nature. I want to avoid making that phone call but I make that call anyway. I put off what I have to do, but I do it anyway. Choice is a power. It's a rocket ship that takes me outside of myself. I can rightly revolt and surprise the devil who is stirring up hell, trying to crush my spirit using misdirection and counting on me to stay in a hypnotic, paralyzed state. However, I can live a different life.
When I had to call an irritable, harsh, complaining client to discuss business, I delayed the call, forecasting doom. I believed the client could psychologically hurt me. But nagged by my avoidance, I remembered "Do it Now!" I called the client and when I heard his voice, I did not cave in. Instead of the disaster I had feared, we completed our business efficiently. I was so relieved. I realized that only when I am out of the comfort zone of myself can I learn. The client had no power whatsoever over me. My machine gun of ideas about him caused me a lot of trouble but they were based on false assumptions. He was really bluffing, conning me into falling under his spell of intimidation, which I usually did. This time was different! The reward was feeling the pure satisfaction of knowing I had done the right thing. I wondered why I had waited so long to experience the relief of "Doing it Now."
Vernon's work always pleasantly surprises, destroys fixed false beliefs, and provides answers until there are no questions left. Truth is always the antidote spring-loaded to propel us to a higher inner level. We never know when the refreshing rain of Heaven will breathe real life into us when we follow these life-healing principles.
What is the value of the "Do It Now" exercise? Knowing Truth is stronger than anything; that there is no load too difficult for God to lighten; that I am rewarded for personal effort like a man given as much land as he can walk over in one day; that I can let Truth catch me because there's another way to live; that I can take charge of my life; that the Truth itself is the miracle within. I am profoundly grateful to Vernon Howard. All he wanted for us was to wake up!